History Behind The Best Funeral Arrangement Services In Mumbai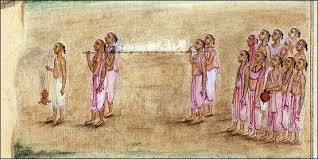 Sanjay Ramgude, while filming in Varanasi, witnessed the immense significance of the city, renowned as the oldest living city and a sacred place. Every day, countless individuals flock to Varanasi to perform the cremation rites of their departed loved ones. These funeral arrangements hold deep meaning in Hindu culture, as laying the ashes in the Ganges at Varanasi is believed to grant the soul liberation from the cycle of rebirth, leading to the attainment of Moksh. In Mumbai, antim sanskar seva services like us cater to these profound rituals.
In Mumbai, Sukhant's Antim Sanskar Seva services uphold the sacred traditions of funeral rites, mirroring the significance witnessed in Varanasi. With utmost reverence, these services facilitate the cremation rituals and the immersion of ashes in the holy Ganges, ensuring a peaceful passage for departed souls.
In today's dynamic world, the traditional concept of joint families is gradually becoming outdated, leading to a rise in independent living. This shift is evident in the increasing number of old-age homes. In such circumstances, the concern of what will happen after one's passing becomes paramount. "SUKHANT Funeral Services", which emerged from these thoughts and worries, aims to provide a dignified end that aligns with a dignified life. With a desire for "MOKSH" and the need for reliable support in the absence of immediate family, preplan funeral services in Mumbai, like "SUKHANT," address these concerns. Our services for funerals in Mumbai ensures a respectful farewell, guided by individuals well-versed in the proper rites, free from the imposition of others' ideas.
Through "SUKHANT," individuals can proactively plan and organize their final rites in advance, ensuring that their wishes and preferences are respected when they transition to the next life. This alleviates concerns and allows them to find peace, knowing that their afterlife will be taken care of according to their desires. Moreover, loved ones can rest assured that even if they are unable to be present during the individual's passing, reliable Hindu funeral services in Mumbai, such as our antim sanskar seva services in Mumbai, will promptly attend to the immediate necessities until they can participate in the remaining rites.
While discussing one's own funeral arrangements is often considered taboo in India, it's essential to approach it from a different perspective. Just as we plan for our family's financial security through insurance policies, or contribute to organ donation for the gift of life, here you are taking a proactive step to plan for yourself. By doing so, you not only ensure that your final rites align with your wishes but also relieve others of the burden of making these arrangements. Embrace a sense of security, independence, and freedom from worries about your last rites and the journey to the next world.
"Become a part of the "SUKHANT" Family and Leave the Rest to us"